As ISRG Root X1 not installed by default in Android versions below 7.1, it should be manually installed.
To allow install certificates, turn on screen lock (for example enter PIN code) from Settings > Security > Screen lock > PIN
2. Go to the certificate provider Chain of Trust website and download the following:
a) ISRG Root X1 https://letsencrypt.org/certs/isrgrootx1.pem
b) Let's Encrypt R3 https://letsencrypt.org/certs/lets-encrypt-r3.pem
3. Install certificates from Settings > Security > Install from SD card choose downloaded certificate and install as VPN certificate (do it with both certificates)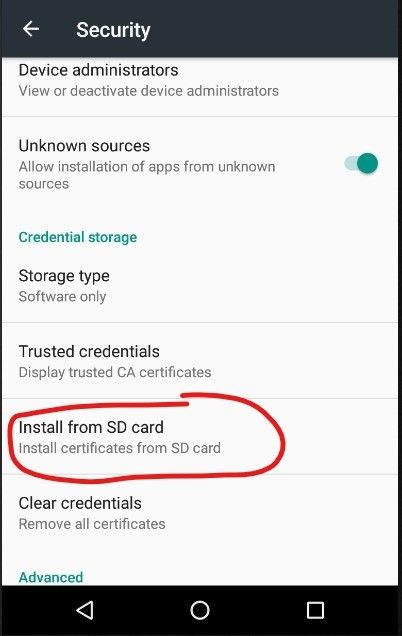 4. Screen lock can be disabled once the certificate is installed.
---

Installation der Zertifikate auf den Android Geräten
Bitte führen Sie folgende Schritte aus:
Öffnen Sie den Internet-Browser (Chrome ..)

Geben Sie folgende URL an

https://shorturl.at/cpJN5

Klicken Sie auf Download

Klicken Sie auf Zertifikat installieren

Geben Sie den Namen LE-R3 an
Das Betriebssystem zwingt Sie dann leider einen PIN Code (oder anderen Entsperrcode) am Gerät einzurichten.